CYNETART team - formerly
Vanessa Di Leonardo
artists support service
* member of the TMA team since August'09
* besides artists support service and communication she takes care about publications concerning the festival
* in her BA she wants to discuss effects of new communication technologies and their reflexion through media art as trailblazer of digital culture
Emilie Lacroix
project assistence CYNETART-Festival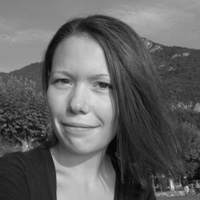 * since October new in team, supported by Leonardo da Vinci programme
* besides her studies in Communication and Hypermedia in France, she studied in Ireland. She spent several months in Latvia working in Event Management.
Albrecht Wassersleben
* studies in BA - Business Administration / final paper on strategic direction of the society
* organizer of House- and Technopartys in Dresden
* joint proprietor and founder
Uncanny Valley
record label in Dresden
* former head Soziokulturelles Treibhaus e.V. Döbeln
Michael Lotz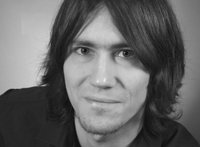 * Different studies in the fields of media-informatics and media-production at the technical university and the BA Dresden,
* currently student in musicology and history of art,
* since june 2010 at TMA Hellerau as well assupport of technical management CYNETart festival.
* Interests in the fields Flash-animation/Programming, Print-Design, Audio-Design, Mixing/Recording.
* He is guitarist in the band »Blame Me«.
Vazeh Mustafa
Stipendiat der Robert Bosch Stiftung "Kulturmanager aus Mittel- und Osteuropa" im Festspielhaus Hellerau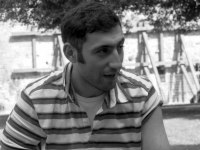 * Mitglied der Europäischen Kulturparlament Youth Netzwerk
* ehemalige Stipendiat des Goethe Instituts "Kulturmanagement Kompetenzzentrum"
* Koordinator und Disposition im "Space of Mugam" Internationalen Mugam Festival in Baku (Aserbaidschan)
* GrĂĽnder der "Junge Musiker Verein" initiative Gruppe in Baku
* GrĂĽnder der "ARTs-on" initiative Gruppe in Baku
Susanne Bochmann
Dorothea Kupsch
Yvonne Bahr
Anett Herrmann
Andrada-Ioana Vaida