The CYNETart_08 exhibition at the Kunsthaus Dresden – The City's Gallery for Contemporary Art
Opening:
29th October, 8pm, Exhibition dates: 30th Oct.–16th Nov. 2008,
presenting the CYNETart-award-winning work by Susanne Berkenheger »Accountleichen-Bewegung« and the works of Mathias Jud & Christoph Wachter, winners of a grant funded by the State Minister of Science and the Arts, as well as the artists Ralf Baecker – Manfred Kroboth – Agnes Meyer Brandis – Clemens Kogler – Gregory Chatonsky – Davis Juliet – Alexander Graf – Jens Brand – Ivi Kunze – Jaka Železnik – Andres Ramirez Gavira – Paul Brown – Kay Malek – Jen-Kuang Chang – Heike Kaltenbrunner – Marc Bohlen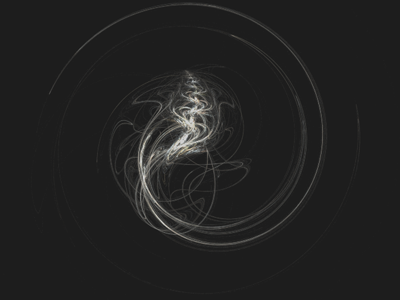 ---
CYNETart_08 award ceremony
Festspielhaus Hellerau
, 30th October, 8pm
---
»Music of life« – music&science project by the artists group Pi'XL
2nd Nov. | 11am
For the first time the concepts of cellular automata that are usually applied in bio-mathematics are being used on the basis of the human voice. This step opens up an entirely new approach to performing (music-)?composition.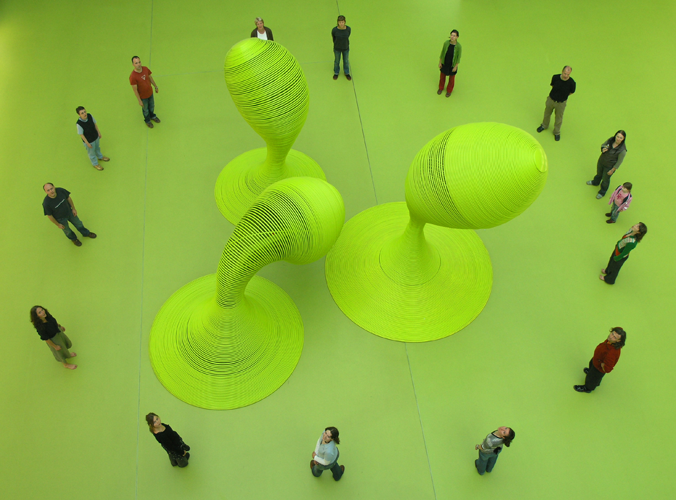 ---
CYNETart_08 Post Me_New ID Forum
Post Me_New ID – Festspielhaus Hellerau, 31st October – 2nd November
An action research project with a focus on the future of the body

»Post Me_New ID« practically explores the physical and digital social networking of creation processes for interdisciplinary artistic projects and envisions the artistic output of generations to come.
This project is a driver for a learning exchange and knowledge transfer among a diverse group of skilled experts. It brings together artists, curators, academics, psychologists, creative technologists and new media producers working in a value chain of shared expertise – from process to product and to the public.
THEMES


What is the current and future condition of the post-human body?


What is the relationship between identities and digital culture?


How will digital and physical mobility affect and interact with future gender ideologies and multi-cultural scenarios?


How will the creative participation of the audience as players (not just spectators) affect and change artistic processes, the tools in use and the culture created?


Post Me_New ID is a co-production between body>data>space (London, UK), CIANT (Prague, Czech Republic), TMA Hellerau (Dresden, Germany) and Kibla (Maribor, Slovenia) supported by the European Union within the Culture 2007 Programme.


---
Chat Room exhibition
Festspielhaus Hellerau
, 30th October – 2nd November
An exhibition of art and culture projects from Romania providing an insight into the contemporary Romanian art and the only just emerging scene of ›new media art‹ as well as the digital culture of Romania. These projects will be selected and presented by an independent curator, representatives of cultural institutions and artists from Romania.


»New Dark Ages« (light and sound intervention) with light artist Eugen-Paul Popescu (Bukarest) and sound artist Dyslex aka Iosif Gheorghe (Arad).


kinema ikon & Calin Man


»DC++: Bare Share – we were uncool before uncool was cool«


»OFFSET« – electronic archive and exhibition platform for contemporary art in Romania


»Simultan« – festival for video and new media art (DVD show)


Makunouchi Bento & Vali Chincisan (av-live)


---
CYNETart installations at the Festspielhaus Hellerau:
»Camera Orfeo«
Festspielhaus Hellerau, 6th November – 8th November
An auto-choreographic composition by Penelope Wehrli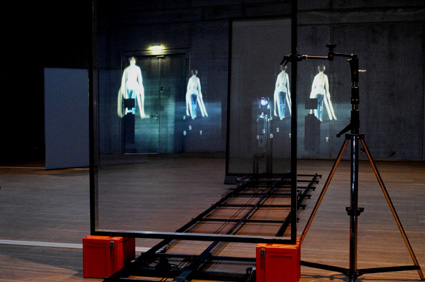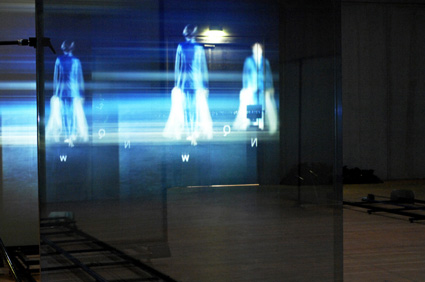 Orfeo has to look back in order to be able to re-invent Euridice again and again. Monteverdi's pivotal aria »Possente Spirto«/»Orfeo son Io« (10:17) and a sequence of dance are the material from which emerges this auto-choreographic spatial score and media performance.
»Camera Orfeo« attempts to transform processes of recollection into a poetic circular system placing the spectator in the centre.
Sponsored by the Hauptstadtkulturfonds, the Schering Foundation, Federal Office for Culture, Switzerland. A production by peninsula.ink in cooperation with Trans-Media-Akademie Hellerau e.V.
This event was made possible by the NATIONAL PERFORMANCE NETWORK with funds provided by the federal government's office for culture and media, and by the ministries of culture and art of the federal states.
---
Jan-Peter E.R. Sonntag »Lido« (winner of the CYNETart award)
HD-video projection onto a free hanging screen, 5m x 2,30m, 2ch. sound; 9:17 Loop; mov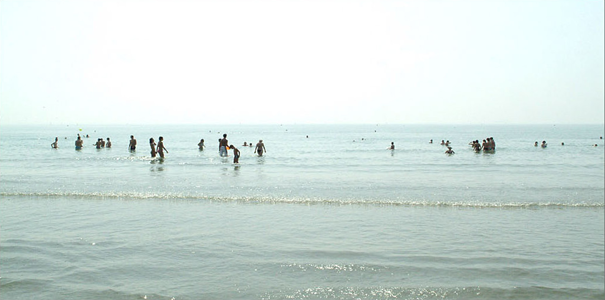 LIDO, Venice the 10th of June 2007, 10.37am
– in Aschenbachs glistening view through the waves the transition coagulated – Tristan F B D# G# / 9:17 – an [in]finite band out of 4 [sine-]tones twisting in space –
– a continuous in-between – expanded, the tones sound almost dead in an almost dead time – in transition and almost cinematic.
---
Alim Pascht-Han »Mutare«
Video Installation, Multi Channel Projection onto Glass Bodies, HDV, 36:00 min, Loop, Glass, Acrylic, Iron 100x100x210cm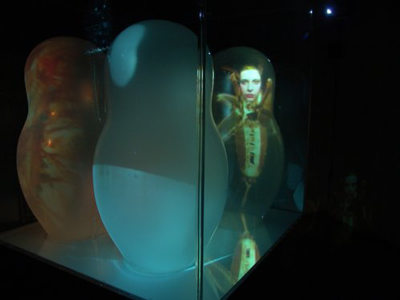 In »Mutare« the sleep of a certain person has been fragmented. This includes the neurophysiological changes of a person during a dream. To gain visual data the cerebral activities of both known and unknown processes during the desynchronized sleep (REM sleep) have been recorded. These data have been split into four basic parts and allocated to four vessels. Theses vessels contain sights of fleshly transience, sexual deformation and self-determined addictions.