TEAM CYNETART
Festival 2012
Project Management: Thomas Dumke
assistance: Sven Dämmig & Joanna Szlauderbach & Vira Sierikova
CYNETART editorial team: Klaus Nicolai, Sven Dämmig, Joanna Szlauderbach, Endre Ketzel, Thomas Dumke, Katharina Groß
Panorama_CYNETART: Nadine Bors
Production Management: EJECT-Systems / Endre Ketzel in coop with H-EZK
Design/CD CYNETART 2012 print- and advertising material: pingundpong [
www.pingundpong.de
]
PR/Social Media/Webmaster: Sven Dämmig
finance management: Kerstin Grosch & Gisela Schneider
Panorama_CYNETART: Nadine Bors
Thomas Dumke
project manager CYNETART Festival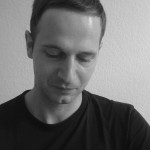 * self-employed cultural manager
* part of the working collective DS-X.org and currently working for the EU-Network Project »E.C.A.S. - Tomorrow's Art For An Unknown Future« for TMA Hellerau
* former participation at the E-Tribal Art project of the AltArt Foundation Cluj,
TANDEM
– Cultural Managers Exchange Ukraine – European Union – Moldova
* board member of TMA Hellerau
* member of the project team »film and new media«, of the Dresden city office for culture and historic preservation
* Masters course in modern and recent history, communication science and sociology at the TU Dresden, Masters course, Institute of Sociology in culture & management, MA in Cultural Administration (M.A.C.A.)
* father of one daughter
Endre Ketzel
Freelance worker TMA Hellerau // Technical management CYNETART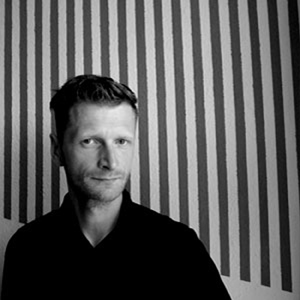 * Specialisation: technical production and development/arrangement/staging of premises /spatial perception situations in the context of artistic and cultural events.
* Founding member of Eject Systems OHG and TCP Network, technical management of CYNETART from 2002-2006 and 2010 to the present. Furthermore, ten years of professional experience through international guest appearances and tour productions.
* Independent consultant for various artist groups and media-/artist agencies in the domain of technical conception/planning/assessment.
Nadine Bors
Curator PANORAMA CYNETART 2012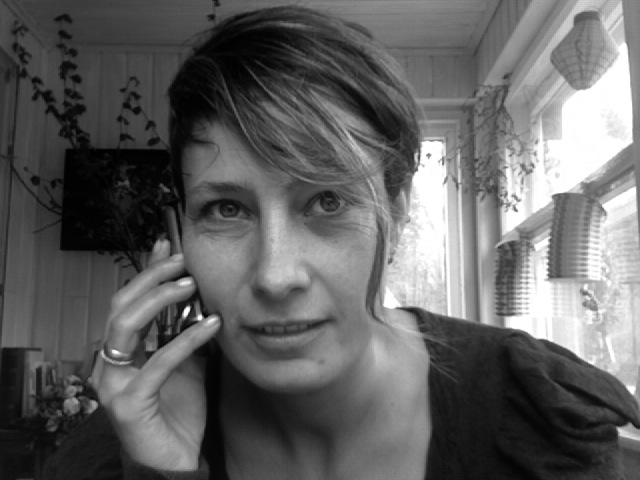 * Study in museum studies with a focus on "Medienkunst_ discrepancy between artistic intentions, the art object and art of conservation" at the Reinwardt Academy, Hogeschool voor de Kunsten Amsterdam (1995 - 1999)
* Worked for the Mondriaan Foundation in Amsterdam as assistant of former director Melle Daamen (1999 - 2000)
* For the Netherlands Media Art Institute / Montevideo in Amsterdam she was part of the project for the conservation of playback and display device for audio-visual art and responsible for the development of the database for video art and installations (1997 - 1999)
* On this subject she has written several articles.
* For the Foundation Media Art Friesland in the Netherlands, she worked from 2000 as a curator and from 2006 to 2010 as director. There she organized festivals, concerts, conferences and projects in media arts.
* In 2008 she was honored as the best entrepreneur in Friesland in the cultural sector.
* Lives and works as a project developer and curator based in Dresden.
* mother of three daughters
Joanna Szlauderbach
CYNETART project assistant // E.C.A.S. cultural worker in residence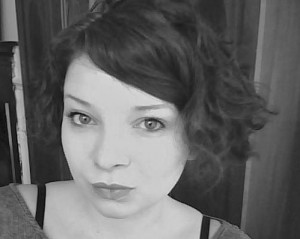 * item:
- correspondant for RIAM ((Rencontres Internationales d' Art Multimédia)
- freelancing as editorial departement assistant at NDR, Hannover
* formerly:
Art Programme Assistant @ FutureEverything 2011 (Manchester), Mouvement (Paris), Sextant et Plus (Marseille), Project Assistant @ RIAM 2009 (Marseille), Kunsthalle Faust e.V. (Hanover), Salon e.V. (Hildesheim)
* studies:
2006- 2011 Master course in Cultural Science and aesthetical communication at the University of Hildesheim
2009 B.A. in cultural represantation and promotion at the University of Provence in Marseille
* contact me:
szlauderbach@cynetart.de
Vira Sierikova
CYNETART project assistant, volunteer
Parsec Monitor
WebDev/SocialOnlineMedia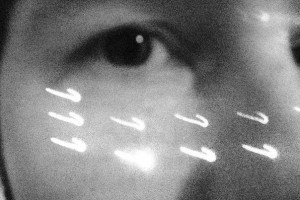 * freelancer, webprogrammer
* social media expert (TMA)
* netlabel activist (
Phonocake
)
* born in 1977
* Diploma in Information Sciences
* Internships at Ars Electronica Linz, TU Electronic Music Studio Berlin and others
Kerstin Grosch
finance management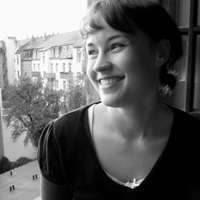 * 2011 - today: student of Political Economy at the TU Dresden (degree likely summer 2013 (Master of Science))
* degree 2011: Bachelor of Science in Economic Science at the TU Dresden
* Since 2009 director of administration / finance management TMA
* former assistent in the project European Tele-Plateaus in 2009
* worked formerly for Bagelei Gbr (Dresden), Qimonda AG (Dresden)
* loves beach volleyball in the summer and indoor volleyball during winter
Tags: cynetart2012