Send & Receive at the Festspielhaus Hellerau
30.10. 
|
2.11.

SEND & RECEIVE: MEDIA ART EXCHANGE_RO/DE
Project coordinator: Andrada Vaida
The project »Send & Receive« offers insights into the phenomena of the digital culture in Romania as well as into the developing Romanian media art scene.
Send & Receive Exhibition
30.10. 
|
2.11.
»BARE SHARE - DC++ NETWORK CULTURE IN ROMANIA«
2006 --
http://www.altart.org
| computer installation
Funded by the Romanian Ministry of Culture and Religious Affairs within the »Promocult« Programme
The territory researched is the DC++ based neighborhood networks as complex gift economies, where the community becomes an entity, the real gifting partner.
---
»WORX« KINEMA IKON
1970-2008 --
http://kinema-ikon.net
| interactive installation
»Worx« is synthetically comprising the kinema ikon opera omnia. »Kinema ikon« is a long-lived group in the field of experimental contemporary art which is presently functioning as a multimedia workshop within the Arad Art Museum.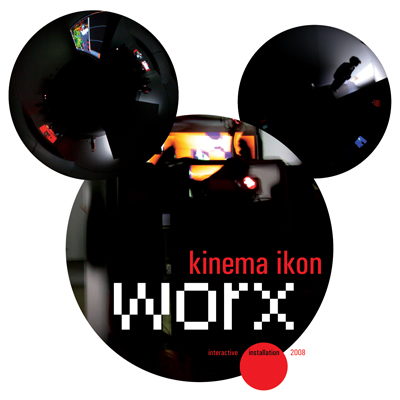 ---
»INVISIBLE WALLS« EUGEN-PAUL POPESCU AKA HOLOPYX
2008 --Â 
http://www.lights.ro
| mixed media installation
In the era of communication and globalization physical barriers are disappearing, leaving behind thickening invisible walls. The new society starts mimicking eusocial insects while exhibiting the same weakness towards basic factors related to resources and external manipulation. It is our task to make visible and trace out the new invisible barriers creating new patterns of mass behavior.
---
Culture Brunch
Meeting point: Foyer West
31.10. 
|
10 am - 1 pm
Exhibiton tour and discussions with Romanian guests:
kinema ikon:
the beginnings of the media art in Romania
: a presentation by Raluca Velisar (curator and art critic)
File Sharing Tribes:
public discussion on tribes, gift economies, netnography, DC++ networks, consumption, downloads, permission culture, remix culture with István Szakáts (curator)
---
AV night
1.11. 
|
starting at 9 pm
Simultan Screening
- video works from the »Simultan« festival
http://www.simultan.org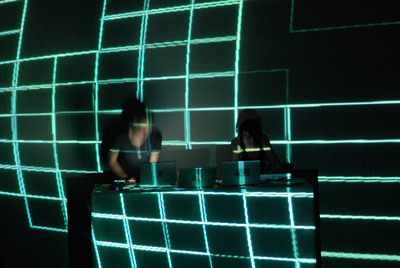 Concert:
Makunouchi Bento +Â 
visuals
by Vali Chinci?an
http://www.myspace.com/makunouchibento
http://www.myspace.com/valichincisan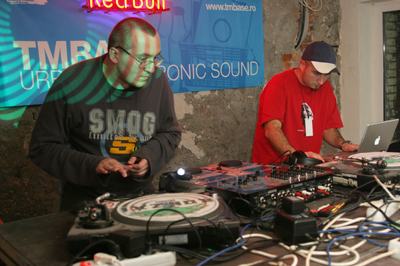 More informationen is available at 
http://www.send-receive.eu
.