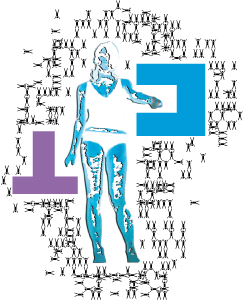 From 16th to 24th November 2007 the CYNETart festival at the Festspielhaus Hellerau presents media performances, networks of interactive environments, and installations. The CYNETart's opening will take place on 16th November, and at the same time the telematic network pilot project »Tele-Plateaus« will be launched. The project is about the exploration and presentation of a kind of ›cosmopolitan citizenship‹ that can be experienced physically through the internet's potential to create connectivity. Thus it is a way of representing transnational encounters such as between different cultures, ways of life and perception as well as between artistic concepts. In this context »Tele-Plateaus« deals with new spaces of encounters of the visible, of experiencing invisible time-spaces and telematic as well as physical presence. Thereby the hermetic web space is intended to shift towards a publically accessible physical space. For online game environments like Second Life this means, they will turn into a kind of public space that potentially can be walked into and performed in. These environments could become places of physical encounters and communication.
In a connection of academic research with contemporary arts practice, the collaboration project »Meeting Places« between King's Visualization Lab London and TMA Hellerau links real and virtual representations in the physically real as well as in the virtual Festspielhaus Hellerau. The interactive performance installation »
Se Mi Sei Vicino
« (When you are close to me) by Sonia Cillari investigates the possibility of ›using one's body as an interface‹.
The world premiere of »
Movement A
«, the most recent collaboration by Ulf Langheinrich and the Japanese dancer Toshiko Oiwa, as well as Chunky Move's multimedia performance »
Glow
« show great promise for experimental encounters and new ways of perception throughout the festival.
The project festival taking place biannually aims at promoting Hellerau's proclaimed quality as a workshop. It primarily concentrates on the Trans-Media-Akademie's main focus in contents and its own productions.
CYNETart is a project by TMA Hellerau in cooperation with the European Centre of the Arts Hellerau. It is supported by the Culture Office of the City of Dresden and the Saxon State Ministry of Science and the Fine Arts.



Tags: 2007, CYNETart, cynetart2007