CYNETART POP-UP CITY: Augmented & Mixed Reality - Parcours
Here you can find the application (iOS & Android compatible):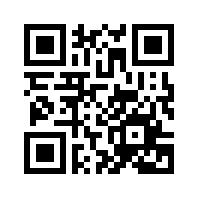 In November 2012 we're going to augment and transform Dresden – Neustadt by various virtual projects that will be all at the same time: critical, informative, artistic and playful. A walk through the city will become a multisensual experience, an expedition between physical and virtual worlds.
Almost naturally we use mobile devices in everyday life. As a consequence our space is constantly enriched and expended by additional informations and virtual creations. But, who actually owns the virtual public space? Who is allowed to shape, design and arrange it? How do we act in numerous, variable realities that overlie and complement themselves?
CYNETART AR POP UP CITY Dresden, a cooperation between computer scientists and media designers from TU Dresden, in particular Deborah Schmidt and Philipp Gaschler, and artists, Katharina Groß, Robert Richter, Klanfiguren, VR/Urban, Lot Amoros etc., aims to explore these questions.
Artists and TU students works in tandems on different approaches of border-crossing use of Augmented Reality technology. Throughout collaborative work they question social and artistic potential of it.
Beside of AR projects that works on mobile devices, there will be different interactive A/V installations placed in public space and accessible for everybody without any device.
CYNETART AR POP-UP CITY Dresden unites latest technology developments and multifaceted, interdisciplinary approaches to allow an augmented as well as extended perception of our everyday surrounding.
Supported by fritz-kola & a.s.t.i. Computers
Tags: 2012, CYNETart, cynetart2012