CYNETART BON VIVANT: Partner in Dresden-Neustadt:
At Spots of the BON VIVANT Network CYNETART visitors get discount and special offers after giving away one CYNETART ticket.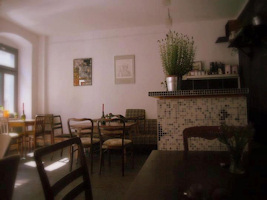 FALSCHER HASE
diner restaurant, vegan!
www.falscher-hase.com
Only VEGAN food!
Mo: 17-22 Uhr, Die.-Do., & So.: 12-22 Uhr, Fr. & Sa: 12-23 Uhr
Rudolf-Leonhardt-Str.3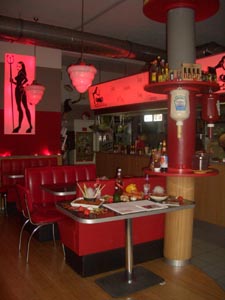 DEVIL'S KITCHEN
Hot n spicy classic american styled diner
www.devils-kitchen.eu
potato wedgies, nachos, huge baked potato, chicken wings, sandwiches, hot dogs, vegan Hot Dog, soups, salad
monday to friday from noon // saturday and sunday breakfast from 10pm
Alaunstraße 39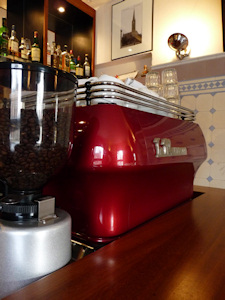 SANKT PAULI
Tagescafé, Bar, Restaurant
www.sankt-pauli.in
special day- and nightmeals; or regularly: Montaditos, Borschtsch, Pelmeni, grilled skewer, Thai-Curry, Creme Brulèe, Budweiser, Cocktails, Wine;
open Monday - Saturday from 10am / sunday from 9pm Brunch
Tannenstr. 56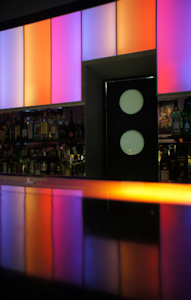 BON VOYAGE
KulturBar at hostel Mondpalast
www.bonvoyage-dresden.de
balanced breakfast offering whole week, good coffee from local roast house, selfbaked cake & muffin creations, own cocktail creations
Louisenstr. 77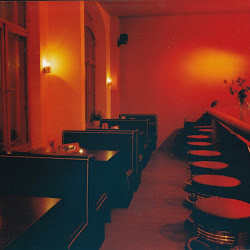 SIDEDOOR
Bar, leather sofa, counter.
sidedoor-dresden.de
The Living Room of the Neustädter Citizens. Bier, good selection of Cider, Cocktail classics and Megaburger (offered after Midnight too)
Böhmische Str. 38
without discount, but in the Festspielhaus Hellerau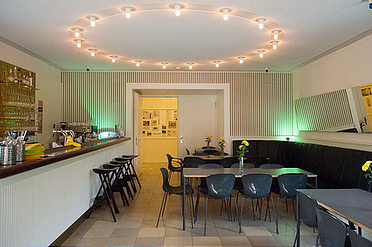 PASTAMANUFAKTUR
daily fresh Pasta variations, at the Festspielhaus
10 bis 22 Uhr
Karl-Liebknecht-Straße 56, Festspielhaus Hellerau
Tags: 2012, cynetart2012