Post Me_New ID - Forum at the Festspielhaus Hellerau
31st Oct. - 2nd Nov.
http://www.postme-newid.net
International media art festival CYNETart_08 held in Dresden, Germany, will host forum
"Post Me_New ID" from 31st October to 2nd November 2008.
The international media art festival CYNETart_08 held in Dresden, Germany, will host the forum "Post Me_New ID" from 31st October to 2nd November 2008. The forum will bring together interdisciplinary practitioners in art, science and technology to discuss in various formats, from keynotes to Quickfires, issues concerning contemporary and future forms of networked creations and multi-identities. Among the speakers and performers there will be:
Yacov Sharir (USA), Steve Dixon (GB), Masaki Fujihata (JP), Martin Kusch & Marie Claude-Poulin (kondition pluriel, CA), Hellen Sky (AUT), Johannes Birringer (GB/GER), Mika Satomi (JP), Denisa Kera (CZ/Singapur), Michael Takeo Magruder (USA/GB), Sita Popat (GB), Susanne Berkenheger (GER) and many more.
The forum is planned as a platform for reflection on how we are creatively and socially engaged in digital networks, how we perform our online and offline identities, how we have become plural and variable post human bodies. "We are asking ourselves >what is next?< applying the to-be-presented theories to our own cultural/art creating and networking practices"... says Ghislaine Boddington, one of the forum organisers.
Title:
Post Me_New ID
Format:
International forum
Dates:
31st October - 2nd November 2008
Place:
Festspielhaus Hellerau, Dresden, Germany
Co-producers:
body>data>space (London, UK), CIANT | International Centre for Art and New Technologies (Prague, Czech Republic), TMA | Trans-Media-Academy Hellerau (Dresden, Germany) and KIBLA (Maribor, Slovenia)
Url:Â 
http://www.postme-newid.net/
There will be a call for Quickfire presentations, designed to enable speakers and delegates to present their ideas in a dynamic and innovative way. Each speaker will have chance to present their project or give an overview of their work in a Quickfire format: 14 Presentation slides, 30 seconds per slide, 1 image or 10 words per slide. Please contact Thomas Dumke
For more information:Â 
pmn_id@cynetart.de
To receive news on Post Me_ New ID please register at:Â 
http://postme-newid.net/
If you have any questions, please contact Thomas Dumke, head of CYNETart Festival, 
pmn_id@cynetart.de
or +49-351-8896665
---
NETWORKED CREATIONS
31st Oct.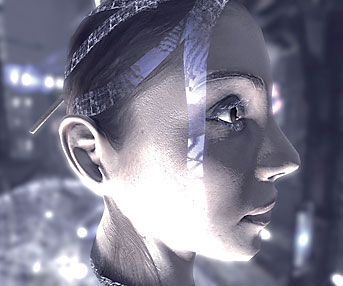 How will digital and physical mobility affect and interact with the way people create and the aesthetic of the output?
How are new networks based on Web 2.0 services enabling ›temporary autonomous identity zones‹ (TAIZ), that encourage participation, provoke socialization and collaboration, even, if only for short fluid time spaces?
Can inter-authorship tools enable a state of honest collaboration and multi-authorship acknowledgement? How can creative common ideas be developed for future use?
As networks become components of our everyday lives how will our networked identity/ies, practiced in Web 2.0, move from semi-passive to truly active? Will we develop a sense of a collective networked identity? Will identity itself be the main theme of the work to emerge?
This day will explore the physical and digital, the social and work-based networking of creation processes for interdisciplinary artistic and technology projects. The aim is to envision the creative output of generations to come in relation to the emergence of second generation realtime globally networked tools.
11am-1pm
- 2nd session of kondition pluriel' »passage«
2pm
- Welcome, ›Keynote Speech I‹
Yacov Sharir - Choreographer & Associate Professor of Theatre and Dance at the University of Texas-Austin
4pm
- Panel 1 ›In Conversation‹
Pavel Sedlak, Hellen Sky, Martin Kusch, Johannes Birringer and Sita Popat
5.30pm
- Empfang
5.30 - 6.30pm
- 3rd session of kondition pluriel's »passage«
7pm
- QuickFire (45min x 2)
9.30 - 12pm
- 4th session of kondition pluriel's »passage«
---
MULTI-IDENTITIES
1st Nov.
What is the relationship between identity and digital culture? How does the use of digital tools and network potentials shift identity psychologies in Europe in the 21st century?
Are the Western "I" politics of the 1990s still dominant or is there now a space for the "we" potentials of the next generation to emerge and make new multi-identity citizens?
Are intergenerational identity misunderstandings becoming restrictive to the evolution of new processes and new ID politics?
Can a new collective identity emerge in a Europe still emerging from separated systems based in an I/we syndrome? Is the precondition of the self-conception now linked to that of collective identity?
This day will focus on the issues of identity shifts in relation to a new Europe and its digital culture, drawing from the experience of the attendees, and in particular visioning forward to the next generations of young "Europeans" and the way they will form their (multi-)identities through their work and play in physical and virtual worlds.
Break Out groups:


New Publics - spectator/creator: How will the creative participation of the audience as players (not just spectators) affect and change artistic processes, the tools in use and the culture created?


Innovators or Imitators: Where and how do the true innovators come to the forefront? Is there a problem of mainstream imitators plagiarising the innovators, disallowing a true acknowledgement of interauthored cultural processes and output? How can the value chain from the true innovators to the mainstream be recognised and enabled in a fair and encouraging way?


11am
- ›Keynote Speech II‹
Steve Dixon - Theatre Director and Professor/Pro-Vice Chancellor Brunel University
2-4pm
- Panel 2 ›In Conversation‹
Ghislaine Boddington, Michael Takeo Magruder,
Fiddian Warman und Susanne Berkenheger
5-7pm
- Breakout Groups
8pm
- evening events
---
FUTURE VISIONS
2nd Nov.
(what comes next?) - the influences of everyday life on our future to come
In the search for a post me-identity, networking is a central element. As we enter the expanded world of Web 2.0 we enter a place of extended self ... we create our online identities, our avatars and our multi-selves and we shift the way of "being" that has dominated.
Today many more people engage creatively with text, video, photography, music and film than could ever have been imagined. Telepresence too is evolving through web cams, alongside online gaming environments where people build their own worlds and their own bodies. How will the child of the future look back on the early 21st century in relationship to the history of identity politics? How will the 8 year old of today work and play in 20 years time?
This last day merges the two themes of networked creations and multi-identity creating a future vision debate that we all need time and space to co-conceive.
11am
- »Music of life«, Music&Science-Project by artist group Pi-XL
1pm
- ›Keynote Speech III‹
Masaki Fujihata - Inter Media artist & Professor, Tokyo National University of Fine Arts and Music
2-4pm
- Panel 3 ›In Conversation‹
Denisa Kera, Mika Satomi
4.30pm
- conclusion