ECAS – FESTIVAL AS LAB – OPEN CALL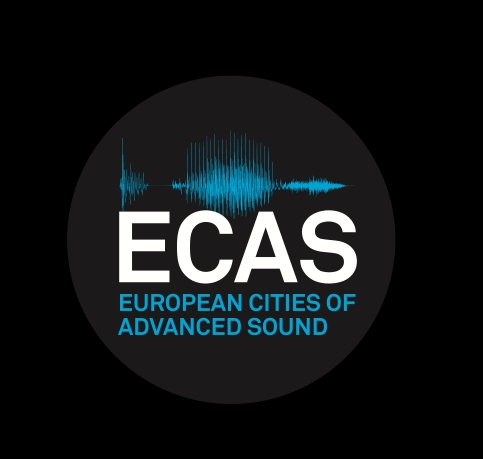 ECAS – Networking Tomorrow's Art For An Unknown Future is a new European festivals network, supported by the European Union within the CULTURE PROGRAMME (2007-2013).

To launch the ECAS network, a Euro 10,000 Commission is available for a new project responding to the ECAS 2011 theme of Festival as Lab.

This call for proposals seeks projects that take the form of an experiment, a prototype or a trial of a new type of art object, technology or form of participation.

The commissioned project will receive a Euro 5,000 fee, up to Euro 5,000 production costs, plus additional limited staging costs and support.

Proposals that do not win the commission may still be considered for inclusion in the ECAS festivals and will automatically be considered for other sources of support. All will receive full marketing benefits, management and network support.

The deadline for submissions is 24th October 2010.
---
PRESENTATION AT ECAS FESTIVALSPresentation at ECAS Festivals The successful project will be shown at the festivals CTM (Berlin, February 2011), FutureEverything (Manchester, May 2011) and CYNETART (Dresden, November 2011).CTM will present work-in-progress, FutureEverything will present the full project, and CYNETART will either present the full project or a version of the project.
---
ELIGIBILITY
Submissions must be new works and must respond directly to the Festival as Lab theme.
To be eligible the project must be:
› An experiment, test, prototype or trial
› Presenting a new type of art object, technology or form of participation
› A new project that has not been realised
› Using the setting of the festival in an inventive way
Projects can work with sound or any other artistic or technical medium.
Examples of anticipated project types:
› A city-wide participatory art-research project using the digital, physical and human infrastructure of a festival.
› An open workshop involving experimental cultural activities which simultaneously serves to document and evaluate those activities.
---
FESTIVAL AS LAB THEMEIn its first year, the theme of the ECAS festival network is Festival as Lab.The theme Festival as Lab is inspired by the FutureEverything festival, which is conceived and designed as a 'living lab' for prototyping the future.The ECAS festivals are experimental spaces or laboratories where we can experiment and play with future art, music and ideas.We are looking for projects that engage the festival audience and artists in a participatory experiment in creating a new kind of artwork, a new form of participation, new understanding on art or technology, or a new and innovative way of presenting inspirational art.

Proposals should experiment with the festival format, transforming the festival environment into a lab or experimental space.

The ECAS festivals network is looking at this unique approach where festivals act as experimental spaces for new cultural forms, new technologies, and new modes of audience engagement.

It is optional not essential that proposals involve collaboration with scientists and social scientists as well as audience groups and ethnographers to inform future project design.

We will favour proposals which promote the concept of the 'active participant' over traditional assumptions about passive audiences, and seek to involve audiences integrally in the project.
---
JURY
› Drew Hemment, FutureEverything
› Jan Rohlf, CTM – club transmediale
› Thomas Dumke, CYNETART
---
HOW TO SUBMITThe submission process is handled by FutureEverything. In order to submit a project, please you will have to register with the Futureverything website. For all details and the online submission form, please > go here.
---
WHAT IS ECAS?
ECAS is a new European festivals network supported by the European Union within the CULTURE PROGRAMME (2007-2013) which strives to create collaborative partnership between the international festivals.
The focus in ECAS is upon cultural festivals and events that support emerging cultural forms and new forms of audience participation. Beginning in 2006, the ECAS network has brought together a large number of cultural events from different EU countries with a commitment to supporting and nurturing cultural connections through advanced sound. It has given rise to International (ICAS) and Americas (ACAS) partner networks.
Over the past 15 years new art forms and new forms of cultural event have emerged which are crucibles for an emerging and ever changing European cultural identity. These are characterised by their innovative and early adoption of digital technologies, placing them at the forefront of the digital revolution. These art forms and events developed in a 'bottom up' manner, rather than through the patronage of established educational and cultural institutions, and have, as a result, focussed on inclusion and empowerment. They are both hyper local and inherently international, involving specific sub-cultural groups that are globally dispersed.
ECAS is a co-production between:
› FutureEverything – FutureEverything Manchester (GB)
› Skanu Mezs Festival – Association Skanu Mezs Riga (LV)
› Unsound – Tone Foundation for Music and New Art Forms Krakow (PL)
› Todaysart – Stichting The Generator The Hague (NL)
› musikprotokoll – Osterreichischer Rundfunk ORF Vienna (A)
› Insomnia Festival – Stiftelsen Insomnia Festival Tromso (N)
› CIMATICS Festival – Cimatics v.z.w. Brussels (BE)
› CYNETART Festival – Trans-Media-Akademie Hellerau e.V. Dresden (DE)
› CTM – DISK (Initative Bild & Ton e.V.) Berlin (DE)
---
Supported by the European Union within the CULTURE PROGRAMME (2007-2013).