Cyanometer Dresden
The Cyanometer by Martin Bricelj Baraga is a monument to the blueness of the sky. It is inspired by the original cyanometer developed by the Swiss physicist and Alpine explorer Horace-Bénédict de Saussure. His cyanometer - a blue color circle - forms the core of the monument and gently directs the eye back to the sky.
The Cyanometer is both a monument and open-source software that collects images of the sky at regular intervals. The software uploads the images of the sky to the website, where it determines the appropriate shade of blue using Saussure's color wheel.
Together with air quality data from Geneva, WrocƂaw, Ljubljana and Dresden, the Cyanometer website forms an online archive and a calendar of a special kind that makes it possible to view the changes in our immediate environment. The Cyanometer in Dresden collects data from the measuring station Dresden "Winckelmannstraße".
In a cloud-based world, the only clouds that really matter are the ones we see in the sky.
www.cyanometer.net
The Cyanometer by artist Martin Bricelj Baraga is presented by CYNETART and
realized by SKICA BERLIN - Slovenian Cultural Center Berlin, in cooperation with MoTA - Museum of Transitory Art, Network | Media | Art as well as the Technical Collections Dresden and is realized with funds from the Slovenian Cultural Center Berlin - SKICA Berlin and the City of Dresden, Office for Culture and Monument Protection.
Thanks to the Saxon State Office for Environment, Agriculture and Geology / Saxon Operating Company for Environment and Agriculture.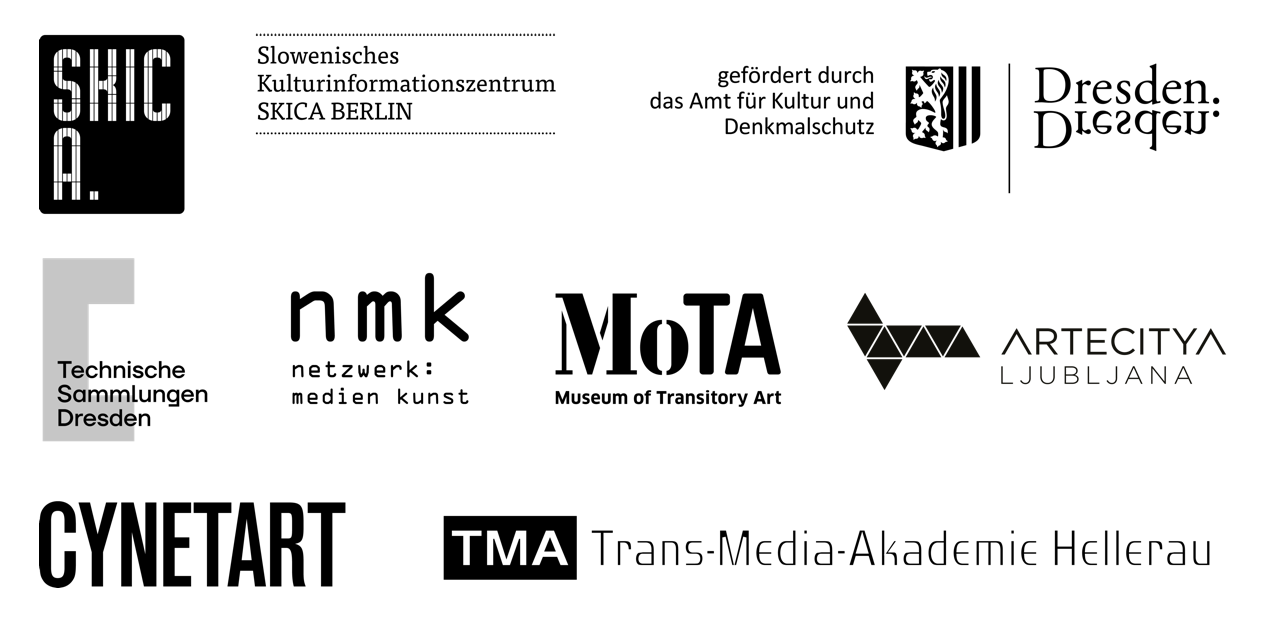 Ceremonial unveiling of the Cyanometer at the Museums Night Dresden
Place: Technical Collections Dresden, Junghansstraße 1-3, 01277 Dresden
Date: 2.07.2022
Time: 6 pm
On the occasion of the Museum Night Dresden, we will unveil the Cyanometer by Slovenian artist
Martin Bricelj Baraga
at 6pm, which will be accompanied by a reception by SKICA BERLIN - Slovenian Cultural Center Berlin and an artist talk between Agnieszka Kubicka-Dzieduszycka (Eugeniusz Geppert Academy of Fine Arts and Design WrocƂaw) and Martin Bricelj Baraga (in English) at 6:30pm in the Turm CafĂ©.
The Cyanometer is part of the exhibition
»Magic Machines«
of the Netzwerk Medienkunst Dresden and is, along with the music automaton HellgÄ Tarr, one of the highlight program items of this year's Dresden Museum Night "Machines, Moonlight and Magic".