microscope session dvd 2.0: new co - operations in sound and visuals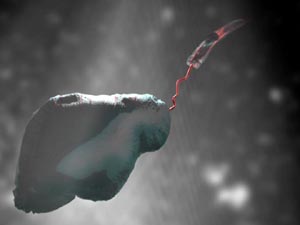 (2005)
Trans - Media - Akademie Hellerau / DS - X.org organised a series of events entitled »
microscope session
«. With the Festspielhaus Hellerau as its venue the »microscope session« event experimented with forms of synaesthetic perception. It served the contemporary desire for synaesthetic perception. The result of four years work is now compiled in the storage device of a DVD. All those who participated in the events so far were invited to contribute a clip. The outcome is at hand and comprises 43 international Electronica musicians and visual artists.
• coloured bookle t, 32 pages, including article about historic references of VeeJay - culture by Annet Dekker; What's in a name!, Amsterdam 2004.
• 17 music tracks with exclusive visuals exclusive cooperation of artists and musicians
• more than 90 minutes runtime
VISUALS
von Kloma, 1/2Frail, D-Fuse, Tobias Peier, Michel De Klein, Pawel Janicki, Auxiliary Static, Ritchie Riediger, Person, Depart, Videotroopers, Olaf Bender, Vokoi Kazunowski, TC.DE-Fence Systems, Frank Brettschneider, Seduce, Shiftpitcher.
MUSIK
von Daisuke Ishida, Mr. Projectile, Lusine Icl*, Enzym, Funckarma, Gameboyzz Orchesta Project, Auxiliary Static, Mille & Mr. Hirsch, Person, Petard, Quench, Notch, Signal, Vokoi Kazunowski, Solotempo, Komet, Escape Now!, Mr. Incognito
BUY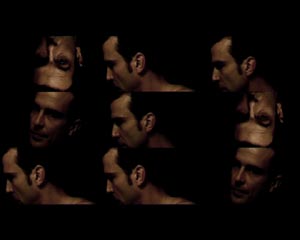 Further Statement (2005)

It is a dream dreamt for a long time – and not only by artists – to be able to see sounds as images and hear images as sounds. What the Russian composer Alexander Skrjabin already intended in his "colour-symphonies" in the late 19th century very likely falls back onto the original human ways of perception. The syncretistic awareness of the original peoples, who did not yet know about the separation of object and subject, exterior and interior, real and symbolic perceived reality in a synaesthetic way.

The "alchemists of the electronic arts" or the "modellers of the audio-visionary" are the creative and cultural forerunners who develop media in order to work with them artistically.

Since the real experience of audio-visual concerts cannot be reproduced when using the medium of a DVD, a collection of most diverse approaches and aesthetics emerged from the connection of sound and visual material. Thus, the works at hand generally presuppose their reception via monitor and PA. In fact, they are audio-visual psychotechniques for the solitary or shared use in the couch environment of a common living room, in the chill out section or, when travelling, on the laptop. They are exclusive works by authors whose backgrounds range from professional art work and graphic design to spare time handicrafts. As such, the pieces represent the state of the art of a screen-oriented audio-visual culture. So far, no clip on the DVD has been published anywhere else. Even most of the musical material is unpublished.

Annet Dekker describes historic factors and points of fixture that influenced today's artistic practice of the audio-visual and that form our understanding of a VJ. Acccording to her, it turns out that not everyone who produces visual material to accompany music would speak of himself as a VJ. The live aspect of an audio-visual performance plays an important role in this process.

The interfaces of club and museum, party and work of art, aesthetics and economy, science and life are the contexts in which VJs act. The examples [OSZO 1] TM by Ritchie Riediger or the video processing HUMAsystem by Nils Peters and Christian Graupner (applied in PERSON's Person In Mekanik Wunderland) show how today's technical innovations may be placed both in the field of art and in the market of entertainment industry. The "electronic alchemist" thus works in the zone in between artistic approach and commercial interest.

In future, DS-X.org is seeking to install aggregates, temporally and spatially limited installations or settings, which join most heterogeneous components in bringing out epistemic and aesthetic effects. We see the "microscope session" as a platform of a practiced electronic culture, which includes the positive as well as the negative experience of the "new" media in the form of most diverse artistic modelling and makes it actively perceptible. We would like to install these so called aggregates, in order put the state of the art of a culture to test at them.

Tags: dsx, microscope-session