TEAM CYNETART - artistic
Matthias Härtig
freelance worker at the Trans-Media-Akademie
* grafx, interactive systems
* participating in following projects: European Tele-Plateaus, CYNETART, microscope session
* TMA Laboratory
* interactive Systems (Eyecon, Kalypso, MAX/MSP/JITTER)
* part of the collective
DS-X.org
* works together with
hypecycle.de
* finished studies in media technology at the HTW Mittweida
Jacob Korn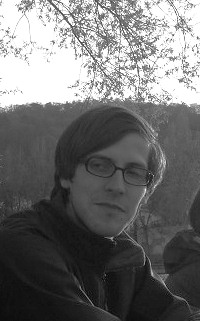 *
http://jacobkorn.de/
* Born in the early 80´s.
* 2001 Student of Media Technology at TU Ilmenau.
* 2002 academic assistant at the Fraunhofer IDMT.
* 2004 Facilitator of workshop "Live-audio/video-installation" ("Museumsquartier" Vienna).
* 2005 programming a live interface for IOSONO wave field synthesis system.
* 2006 paractical work on array technologies.
* 2007 participant of Red Bull Music Academy (2 week music production workshop in Toronto). 2007 internship at Trans Media Academy (working on net based virtual environments and interactive dance performances, Presentation at "Cynetart" Festival 2007).
* 2008 Live-Performance at Sonár Festival (Barcelona) and interactive Dancefloor-Live-AV-Performance at Picnic Conference (Amsterdam) and "Cynetart" Festival (Dresden).
* 2009 Facilitator of Audio-Production workshop series "Create-Don´t hesitate!". Diploma thesis at TMA and Fraunhofer IDMT (for Prof. Karlheinz Brandenburg). Collaborative Fullbody Children Music Game "Harmony Universe" and Live-AV-Performance at "Cynetart" Festival 2009 (Dresden). Graduate engineer for Media Technology.
* Working as electronic music producer since the late 90´s.
Johanna Roggan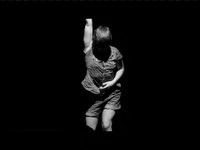 Dancer, Choreographer, Freelancer,
GYROKINESIS
® teacher, worked with intolight and DS-X.org at various CYNETART projects (IDOL Task for instance), danced with the Dana Ruttenberg Dance Group in Tel Aviv. 2010 partizipation in Sonia Cillari's installation
Sensitive to Pleasure
. Teamer at the TMA Ferienakademie, courses on interactive art creation for scholars. Together with Rebekka Esther Böhme she started the artist collective mind_the_gut in 2010. Since 2011 lecturer for art and movements with interactive systems during the workshop series
A.P.P.I.A.
and "Sound specific movement for interactive environments"® in Germany and all around the globe. Visit
http://www.moveonit.net
for more data.