2011 june 29 BETWEEN | YOU | AND | ME – a wall of sound and light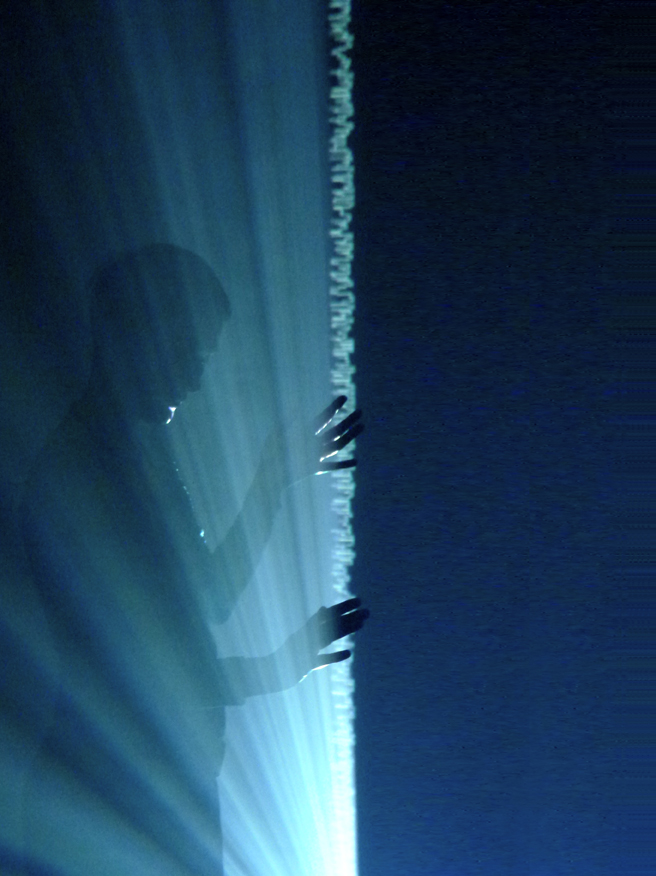 June 29.
CYNETARTist in residence Anke Eckhardt presents her multisensoric installation »BETWEEN | YOU | AND | ME«, a wall of sound and light.
Experiments at Media Lab TMA Hellerau __________________________________________
with Thomas Dumke & Anke Eckardt
BETWEEN | YOU | AND | ME – Multisensory Installation
concept / realisation: Anke Eckardt
programming: Peter Votava
truss construction: Zolle
artist: Anke Eckardt | year: 2011
date: 29th June 2011
start: 7pm
meeting point: GebäudeEnsemble Historische Werkstätten Hellerau,
TMA Labor, entrance D,
Moritzburger Weg 67, 01109 Dresden
ARTIST-IN-RESIDENCE GRANT OF THE SAXON STATE MINISTRY FOR HIGHER EDUCATION, RESEARCH AND THE FINE ARTS 2011 by the CYNETART-Jury.
This grant is awarded in co-operation with City of Dresden and, co-funded by CULTURE PROGRAMME (2007-2013) in framework of European networking- and co-operation project E.C.A.S. – NETWORKING TOMORROWS´S ART FOR AN UNKNOWN FUTURE __organised by TMA HELLERAU
FLYER
www.ankeeckardt.com
VIDEO
.


.
.
.
.
.
afterwards…
KYOKA – live concert [cut-up-and-dance laptop electronica]
start: 9pm
»Kyoka ist eine wahre Freude für Warp-Freunde der alten Schule.« cj, DE:BUG
Thanks to the support by our friends over at DoubleD-Town you can read an
interview and listen to a podcast mix by Kyoka.
.
.
.
.
.