A.P.P.I.A. Lab: Audio Presence Performance Immersive Art Lab
28. Mai 2012 - 30. Mai 2012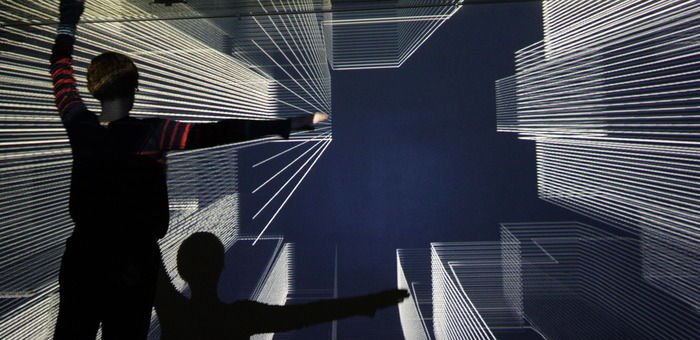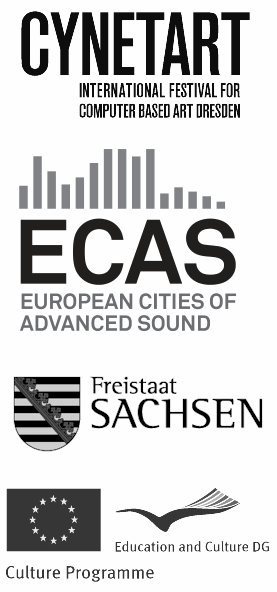 PHI Centre
407 St-Pierre Street
Montreal, Canada
Der 3-Tages-Workshop zum Mutek-Festival in Montreal exploriert Sound-Ästethiken und geistige Körperwahrnehmung innerhalb technischer Bewegungs-Umwelten.
Workshop-Leiter: Matthias Härtig, Jacob Korn, Johanna Roggan,Thomas Dumke, Joanna Szlauderbach
Details:
http://www.mutek.org/en/festival/2012/events/734-a-p-p-i-a-lab-audio-presence-performance-immersive-art-lab
A.P.P.I.A. Lab Montreal in framework of E.C.A.S. PartnerMeeting Montreal will be supported by Culture Programme (2007-2013), Free State of Saxony & TMA Hellerau / CYNETART.
MUTEK 2012 A.P.P.I.A. Lab: FSK1138 LIVE PERFORMANCE - A SMALL EXCEPT FROM DAY 1 setting up sound fields
MUTEK 2012 A.P.P.I.A. Lab: Audio Presence Performance Immersive Art Lab Johanna Roggan - DAY 2 MUTEK 2012 after fine tuning the jedi light saber sound to movement dancer :Johanna Roggan.
MUTEK 2012 Day3 A.P.P.I.A. Lab: Johanna Roggan's ambient machine - mutek13 may30 DAY 3 A.P.P.I.A. Lab: Audio Presence Performance Immersive Art Lab
Johanna Roggan's ambient machine a 3 zone sonic structure comprised of 2 synths and 1 granulation zone